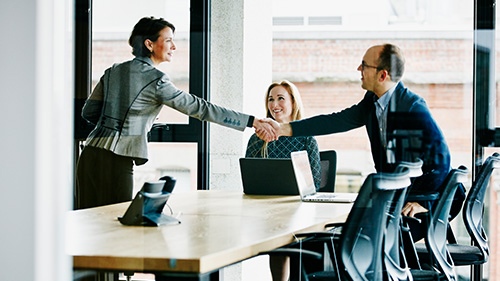 Maryland has a lot of opportunities to offer mediators. Practitioners can choose to mediate through a private practice, join a court or organizational roster, volunteer with a community mediation center, or any combination of these options. Visit the MPME member resources page for more information about mediation organizations in Maryland.
Mediation Standards and Rules
Mediation in Maryland is guided by the Maryland Standards of Conduct for Mediators. Practitioners in the courts should also familiarize themselves with Titles 17 and 9-205 of the Maryland Rules, which govern court-referred alternative dispute resolution (ADR) processes. Additionally, the Maryland Mediation and Confidentiality Act (MMCA) addresses confidentiality around mediation communications in some non-court cases.
Mediation Frameworks
There are four primary mediation frameworks practiced in Maryland:
Facilitative Mediation Framework:  Facilitative mediators use a variety of strategies, including reflecting, reframing, asking open-ended questions, focusing on the future, acknowledging feelings, mutualizing, and focusing the participants on option building.  Some mediators talk about ground rules at the beginning of the mediation.  For the most part, participants stay together in the session to support direct communication with each other. On occasion, mediators may caucus with each participant separately.
Inclusive Mediation Framework: Inclusive mediators almost always work in pairs (co-mediation) and follow a defined process. They focus on strategically listening for values, feelings, and topics and reflect these back to the participants using language that captures the intensity the participants expressed.  The mediators attempt to understand each participant, thus making it more possible for them to understand each other.  Mediators identify topics of discussion and use brainstorming to support participants in developing their own solutions.
Transformative Mediation Framework:  Transformative mediators look for barriers to effective interactions and assist the participants in dealing with and removing them.  The mediators look for and affirm shifts in empowerment (i.e., addressing each other more directly, growing more articulate and fluent, and showing more confidence and self-reliance) and recognition (i.e., talking to rather than about each other, acknowledging new information, and becoming more able to see the other's point of view), which are achieved by the participants themselves.
Analytical Mediation Framework: Analytical mediators draw on a variety of styles as the circumstances require, including facilitative and evaluative techniques where appropriate.  The analytical mediator adjusts the process to meet the parties' needs, even if the needs change during the mediation.  Analytical mediators are expected by the parties to analyze the situation and adjust their style and the process to the needs of the participants at any given time in the process. 
Click here  to read more about the different frameworks.
Advanced Mediation Practice Areas
Becoming a skilled mediator requires more than basic training; it requires experience, feedback, and continuing education. Some conflicts may require advanced training, such as parenting plans, marital property, child support, child in need of assistance (CINA), truancy, and prisoner re-entry, to name a few.
Depending on the advanced training desired, mediators will need to have a certain amount of mediation experience prior to taking the training. Advanced trainings also differ in the length of time of the training. Some advanced trainings are multiple days, while others are shorter. In accordance with the Maryland Standards of Conduct  for Mediators-Standard IV, these trainings are required prior to mediating in an advanced practice area.
Mediator Certification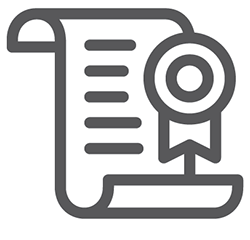 Some mediators may want to have their skills evaluated and be recognized as a certified mediator. "Certified" means that a public or private entity with criteria for evaluating mediators has determined that the mediator meets those criteria. Different entities certify mediators based on different criteria, which may include observation and assessment of the mediator's skills ("performance-based certification"), a review of the mediator's training and experience ("paper-based certification"), or both. Obtaining a certificate of completion from a mediation training is not the same as completing a certification process.
There are several options for achieving certification in Maryland. Both the Maryland Council for Dispute Resolution (MCDR) and Community Mediation Maryland (CMM) offer performance-based certification programs in Maryland. The Institute for the Study of Conflict Transformation (ISCT) offers a performance-based certification program recognized in Maryland and nationally.
Generally, mediators seek to have a high level of experience and continuing education before pursuing certification.