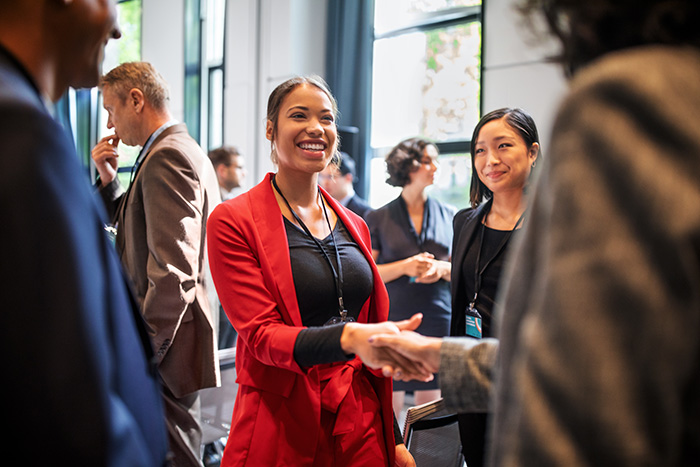 Whether you are a new mediator or you have been mediating for years, the Maryland Program for Mediator Excellence (MPME) is here to support the growth and development of any mediation practitioner. The MPME provides continuing education and promotes mediator excellence so the people of Maryland receive the highest quality of mediation services. There is no fee associated with being a member of the MPME, just a commitment to:
Complete at least ten (10) hours of continuing education annually:

eight (8) hours of continuing mediator education
two (2) hours of ethics training

Abide by the Maryland Standards of Conduct for Mediators; and
Cooperate in good faith with the Mediation Ombuds Program.

Our History
The MPME was launched on August 25, 2006 to assist Maryland mediators from all venues and frameworks in delivering high-quality mediation services. The program was the result of five years of collaborative consensus-building involving hundreds of mediators, judges, consumers, and other interested individuals. The Maryland Judiciary's Mediation and Conflict Resolution Office (MACRO) serves as the steward of the MPME. Although Maryland is not the first state to focus on mediator excellence, the emphasis on collaboration, achieving consensus, and an integrated approach to quality improvement assistance makes our experience a singular one.
The Meaning of the MPME Tree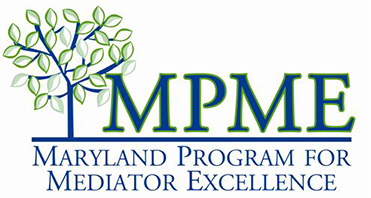 Our vibrant symbol is a tree that illustrates continued growth and evolution. The many branches represent the stimulating choices we offer to help you continue your learning, growth, and experience as mediators. The sturdy trunk supports the cultivation of excellence for mediators through their commitment to the requirements to join the MPME. The tree's roots symbolize the solid foundation needed for high-quality mediation, and, while it is surely a solid and sturdy tree, it grows organically to meet the changing needs of Maryland's mediation participants, mediators, and the public.